❌ Do you feel financial goals are too far out of reach?
❌ Do you worry too much (or not enough) about money?
❌ Do you lack confidence with investing?
​❌ Do you struggle with managing money?
❌ Do you ever ask yourself "why did I spend that way?"

​
​
​

✅

Are you ready to create a plan for your life & finances?

So many young Australians feel that they can't get access to affordable financial advice & education because it's too expensive.
​
You might end up reading articles online, ask a mate, or just follow your parent's example🤔. Maybe you feel you're doing well as you are? ​
​But what if you're making a big mistake? 😧😧
>> Enter the Purpose Experience! <<

Ever since Purpose Experience opened its doors in 2018 we've been doing things differently (and better):
✔️ We tackle the challenging conversations to get you what you really want in life.
✔️ We use a fun and empowering approach of coaching and education to help you make your own savvy life & money decisions.
We deliver our holistic life & financial planning overhaul service (for couples and singles) as a 6 month marathon of 1:1 coaching sessions, check-ins, education modules and action items. It's incredible. You'd love it.
But we created the Purpose Experience to make all of this available over just 2 transformational weekends. And in a small group, we're able to offer it
at a fraction of the price!
We empower you to overcome your life and money challenges in a much more affordable and more accessible way than ever before!



#greaterimpact #moreaccessible #hashtagworthy
Get access to expert money management & empowerment all in one place!

​

2 Consecutive Days, 1 Powerful Experience:

📅

Saturday 24th of July 2021
​

📅

Saturday 31st of July, 2021

What is The Purpose Experience? 🤔




The Purpose Experience is an intensive group coaching event, held over 2 consecutive Saturdays, focused on helping you to create your own personalised Personal Development Plan, Life Plan & Wealth Plan.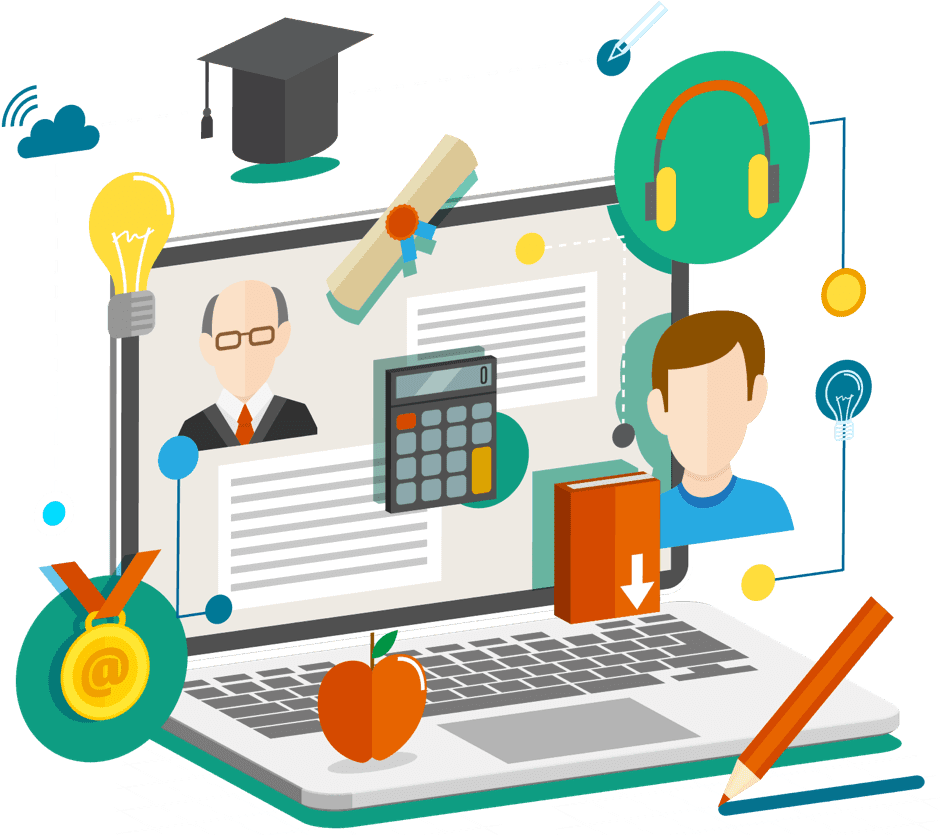 Education & Training
We've created insightful, highly impactful, original and easy to understand education content so that our clients are empowered to make informed decisions instead of always needing advice. You will gain access to these education modules to ensure you get the most out of our time together.
Hear Tami & Yosi's Story:
Want to see if you'll be a good fit?
Event Dates


Two Consecutive Saturdays. One Powerful Experience.

Singles: $1,190

(Compared to $2,700 for our 1:1 "Fulfilment" package)
Couples: $1,490
(Compared to $3,200 for our 1:1 "Fulfilment" package)
Including:
🏆2x full days of training over two weekends
🥗 Healthy & nourishing meals, snacks and drinks included
💼 Prework, education courses, planning templates & learning materials
🙋 Live coaching and mentoring support
👨‍👩‍👧‍👧Tight-knit community networking experience
Bonus:
👊 Post-event 2hr online group follow-up and implementation support
🎓 Lifetime access to education modules
😎 Lifetime access to life & wealth templates
🚀 1x one-on-one follow-up with a coach of your choosing 2 months after the event (Valued at $220)
(All prices include GST)
✅
We'll help you overcome beliefs, anxieties and behaviours that hold you back.
✅
We'll help you get clear on your identity and purpose.
✅
We'll help you to overcome your avoidance reflexes.
✅
We'll save you from making more financial mistakes.
✅
We'll help you to align your investment and spending decisions with your values.
✅
We'll help you to resolve unnecessary relationship conflicts had concerning money.
❓

How much would it be worth to you could be empowered with proven strategies to overcome your financial stress?
Our more recent reviews:
What our clients say...
These have been taken directly from google reviews.
"Wow... what an amazing service. I initially approached Tristan as I wanting to get my finances in order. I needed someone to put a plan together for me.
Not only am I on the way to creating this plan, I have also gained a bunch of knowledge about myself, my relationships, the business which I have just started, the stock market, meditation & mindfulness and so much more.
Tristan is truly a genius. In every facet of the word.
He is both a financial planner and a mentor. I am truly blessed and grateful to have come across him and his fantastic company."
"
"Tristan has been so awesome to work with. He's helped us get control of our finances and set us up for the future to continue to build wealth and live the lives we want to live.
1000% recommend Purpose to anyone that thinks they can be managing all aspects of their wealth better.
Thanks again Tristan, you've been amazing to deal with mate!"
"I've only been working with the guys from Purpose Advisory for a short time, but oh wow has it been a great experience. Tristian the planner has a wealth of experience, but more importantly he really cares.
Strongly recommend this business if you want a straight forward approach to financial planning and really want to get started in organising your finances"
"

I attend a meetup that Harry, one of the owners runs.
It's a joy - Harry has a gentle facilitation style and I always leave feeling wiser for what ideas have emerged.
I feel that like unlike many people in financial planning, Harry can understand people's lived experience - whether that is negative self talk or being surrounded by a wealth-focused community for example. Whenever we discuss something Harry has relevant examples to share, which helps bring a point home.
It's super-clear that Harry lives and breathes this stuff - anything about life and money and purpose he is itching to explore the complexities of. This is especially true of our un-acknowledged thoughts and attitudes behind them.
I don't hesitate to recommend having a chat."
"Excellent life advice and Harry and the team bring a unique perspective to finance. Anyone can tell you to invest money in XYZ or to budget. We all know we should but something stops us.
How many advisors can get you to see why you earn/spend money the way you do and what drives you or why you self sabotage?
The team bring together many ideas and philosophies and really get you asking deep questions about life and money and doing the inner and outer work needed to transform your life. So you can level up your life and find financial freedom, inner peace, joy. Whatever that means to you. Inner and outer success is the future and they're ahead of their time!"
"The Purpose Advisory team are an invaluable resource for anyone wanting to take hold of their financial future. The coaching sessions provided a great platform and process for my wife and I to discuss our financial future and identify key opportunities + weaknesses and plan accordingly.
The PA team provide amazing value at accessible pricing. Thanks for a great service!"
"We underestimated the power of having both financial advisor and life coach in one person. It's an amazing thing when you find someone who not only cares about increasing your wealth, but aligning and directing your growing wealth to purpose.
My wife and I couldn't be more satisfied with the services provided by 'Purpose Advisory'."
"We underestimated the power of having both financial advisor and life coach in one person. It's an amazing thing when you find someone who not only cares about increasing your wealth, but aligning and directing your growing wealth to purpose.
My wife and I couldn't be more satisfied with the services provided by 'Purpose Advisory'."
Want to read more reviews?
Sound Interesting Enough Yet? 🤔
Send us your deets and have a chat with a member of our team to see if you'll be a great fit for the event.
Discover more direction, clarity & confidence!
We've action-packed a full 4 - 6 months worth of our flagship "Fulfilment" coaching package into just 2 transformative days full of discussion, training and action. We help you understand your beliefs, clarify your life purpose, create a vision for your future and identify life milestones and short term goals.
We guarantee you'll leave feeling more confident and more on-purpose than ever before.
Need a personal breakthrough?
Our tried and true coaching process helps you to identify what's holding you back in life, but it's our expert coaches and group interventions that create the opportunity for you to bring 'shift' to your life. We help you to address what's under the surface, holding you back in your:
😍 Relationships

😎 Career

🤑 Finances
Take advantage of our team of financial advice experts and learn the practical principles that successful Australians use to build wealth through the simple principles of how to earn more than you spend through:
Our tools will guide you to design your own Wealth Plan and personalised wealth creation strategy!
Still unsure if this is for you? 🤷
The Purpose Experience is for those who want to feel in control of their money and to feel confident about their financial future, and know they can do it themselves but only with the right support, coaching & education.
Maybe you've already completed a money course online, or spoken with a financial adviser who just didn't hit the spot. Or maybe you've read a book or listened to a podcast and have had a go at mapping out your life plans, but you're struggling to get the results you want.
Everyone who has attended Purpose Experience in the past has told us they didn't know how much an event like this would help them. They say they feel great working with a team of professionals who they can trust, and growing alongside a peer group they can relate to and learn from.
If you think we can help, or if you wish we could help you - we'd love to speak with you to explore what's going to be right for you.
Request Your Personal Invitation
Enter your details below and our team will contact you to discuss your needs, and to make sure this event is right for you.
If you can't attend our next event, still enter your details and we'll keep you on our waiting list for our upcoming Purpose Experience events.
Want to book in for a 1:1 chat instead?